In Memory
David Lange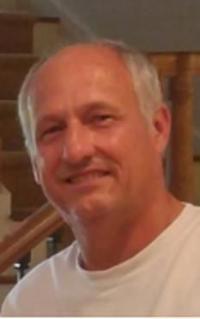 David Barry Lange
David Barry Lange was born in Superior, AZ to Robert and Clara (Ahrens) Lange. David attended Christian Brothers College from 1972-1976 in Pretoria, South Africa. Graduating from Tulsa Edison High School in 1979. David was a member of the Sigma Chi Fraternity, Beta Kappa Chapter at the University of Oklahoma where he graduated in 1984 with a BS in Construction Science. David started his professional career in residential new home construction with Murry Homes in Plano, Texas and most recently was COO for Legacy DCS building homes on the Texas Coast.
In 1995 David married Linda and together they had three children. David loved soccer, the ocean, cooking for his family and friends and taking his beloved dog, Tucker for long walks. David's love of God, his family and his work in the residential building arena are a testament to a life well lived.
Those left to cherish his memory are his wife, Linda; children, Spencer, (Dallas), Tanner (Lubbock) and Hannah, Rockport, TX; his mother, Clara Lange, Tulsa, OK; brothers, Tom Lange, Oklahoma City, OK, Mark Lange, Delores, CO, and Susan Lange, Bisbee, AZ; as well as many extended family and friends. David was preceded in death by his father, Robert Barry Lange.
Funeral will be held Friday, March 15, 2019, at 11:00 a.m., Catholic Church of the Resurrection, 4804 S. Fulton Ave., Tulsa, Oklahoma.