In Memory
Brant Green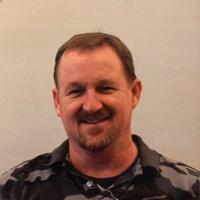 Brant Green, 57 retired Police Officer of Sapulpa passed from this life Monday, January 14, 2019.
There will be a Visitation from 5-7pm, Thursday, January 17, 2019 at Traditions Funeral and Cremation Chapel located at 35 S. Main, Kellyville, Oklahoma.
Memorial Services will be 10:00am, Friday, January 18, 2019 at the First Christian Church located at 220 E. Lee, Sapulpa, Oklahoma.
Services are the under the direction of Traditions Funeral and Cremation Services, Kellyville, Oklahoma
https://www.meaningfulfunerals.net/?action=obituaries.obit_view&CFID=bc72457d-575b-4c1d-9c11-53bc448e1891&CFTOKEN=0&o_id=5873780&fh_id=16093